Are you planning a trip to Iceland during the colder months? Don't let the chill deter you! Winter in Iceland is a truly magical experience, with breathtaking Northern Lights, snow-covered landscapes, and plenty of opportunities for outdoor adventures. Whether you're planning to bundle up and hike through the beautiful winter wonderland or take a dip in one of the country's many thermal baths, there's no shortage of things to do in Iceland during the winter season.
But with temperatures dropping as low as -20°C (-4°F), it's important to come prepared. Here's a practical guide to what to wear in Iceland during the winter months.
View this post on Instagram

First and foremost, layering is key. The weather in Iceland can be unpredictable, so it's a good idea to have a variety of layers that you can add or remove as needed. Start with a base layer made of moisture-wicking fabric to help keep you warm and dry. Next, add a mid-layer for insulation, such as a fleece or down jacket. Finally, top it all off with a waterproof outer layer to protect you from the elements.
In addition to warm layers, it's also important to have a good pair of boots. Look for something with good insulation and a sturdy, grippy sole to help you navigate the icy roads and sidewalks. And don't forget a warm hat, gloves, and scarf to protect your extremities from the cold.
With these tips in mind, you'll be well equipped to enjoy all that Iceland has to offer during the winter season. So bundle up and get ready to experience the magic of Iceland's winter wonders!
Looking for the perfect winter wardrobe for your trip to Iceland? Look no further! Here are our top recommendations for keeping warm and stylish during your visit to the land of snow and ice:
Gloves: In addition to mittens, gloves can be helpful for keeping your fingers warm and protected from the elements.
Hats: Make sure to keep your head warm and protected.
Insulated pants: Insulated pants can help keep your legs warm and toasty, especially when participating in outdoor activities like hiking or skiing.
Thermal socks: Thick, thermal socks can help keep your feet warm and comfortable while exploring the outdoors in Iceland.
Waterproof jacket: In addition to a raincoat, a waterproof jacket can be helpful for protecting yourself from the rain and snow.
Down jacket: A down jacket can provide extra warmth and insulation on particularly cold days.
Base layers: Wearing multiple layers of lightweight, moisture-wicking clothing can help keep you comfortable and dry during your trip to Iceland.
Thin, long-sleeved shirts: These can be worn under sweaters or jackets to provide an extra layer of warmth without adding bulk.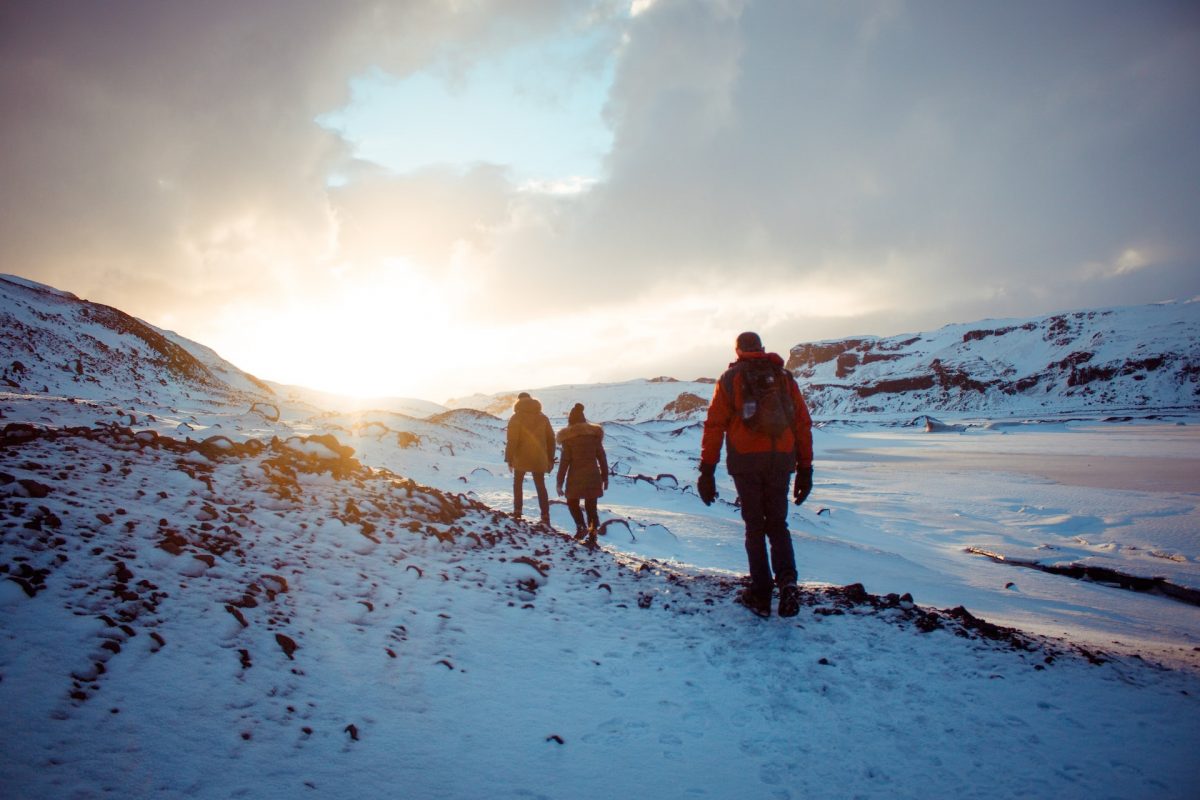 Ready to shop for your Icelandic winter wardrobe?
Here are our top recommendations for local brands:
⦁ 66North: The oldest and best brand in Iceland. Also by far the most expensive. But you get what you pay for. Their clothes are awesome and have been worn by Icelanders for decades.
⦁ Cintamani: They make really nice and fashionable clothes. They're also very expensive but still cheaper than 66North and a bit more expensive than Icewear.
⦁ VARMA: Another Icelandic brand that offers high quality and stylish outdoor wear. They have a range of options to choose from and their prices are competitive with other Icelandic brands.
⦁ Icewear: This is an Icelandic brand. Their prices are fair and they make really good and stylish outdoor wear. They also sell other brands. They have the best and biggest selection of wool clothing in their shop on Laugavegur. You can have a look at their selection on their website.
Are you ready for Iceland?
Your journey to Iceland will be fantastic if you prepare well.
Hopefully this has helped you somewhat and I hope we will meet in the streets of Reykjavik.