February is an ideal month to experience the stunning winter landscape of Iceland. Despite the colder temperatures, the natural beauty of the country is still readily accessible and can make for a memorable visit.
February weather and road conditions in Iceland
Iceland in February brings chilly temperatures, strong winds, and varying precipitation. Average temperatures range from -1°C to 4°C with occasional dips as low as -5°C. Be prepared for unpredictable weather, including snow, rain, and sleet. Layered warm clothing and gear, such as a jacket, gloves, and hat, are essential to combat wind chill.
Driving in Iceland during the winter can be challenging, even for experienced drivers. It is important to be aware of local road regulations and safety precautions, and to rent a sturdy vehicle, ideally with 4×4 capabilities. For a safe and enjoyable self-drive tour, consider focusing on one region, such as South Iceland, and be prepared to check road and weather conditions daily. Be flexible and prepared for potential hazards such as high winds, slippery roads, and poor visibility.
Must-see and must-do activities in Iceland during February
Food and Fun Festival
Taste Iceland's culinary talent at the Food and Fun Festival. Local and international chefs team up with Reykjavík's top restaurants to offer special menus using fresh Icelandic ingredients. Dine at participating restaurants during the festival for a chance to meet the chefs. Don't miss out on this unique opportunity to taste Iceland.
Valentines day
Valentine's Day is not widely celebrated in Iceland, but many foreign visitors come to experience a romantic holiday under the Northern Lights. Indulge in the country's geothermal pools, take private tours, or go on food tasting tours to make the most of an idyllic vacation and create unforgettable moments with a loved one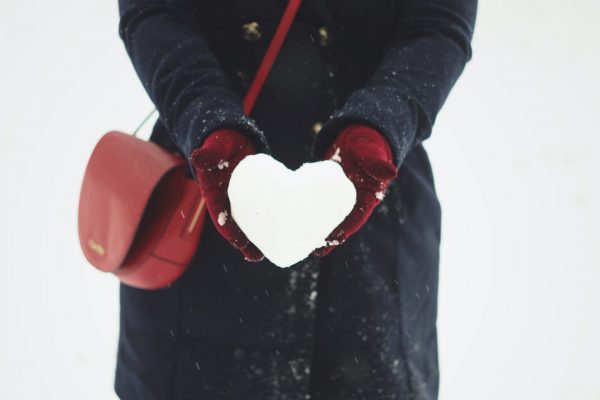 Winter Lights Festival
Brighten up the winter darkness at Reykjavik's Winter Lights Festival. Enjoy quality light-art installations illuminating iconic buildings and public spaces. Festival also includes extended hours and free admission at participating museums and pools during Museum Night and Pool Night.
Bolludagur
Celebrate the tradition of Bun Day or Bolludagur in Iceland during Lent. Enjoy beautifully crafted buns filled with cream, jam, and drizzled with chocolate or caramel in homes, restaurants, and bakeries. Children may wake their parents early with a Bolluvondur wand decorated with colors and receive a cream bun for each successful whack of the wand.
View this post on Instagram
Sprengidagur
Shrove Tuesday, also known as Sprengidagur or 'Bursting Day.' The traditional dish of Saltkjot & baunir, a stew-like dish made of salted lamb meat and peas fills homes and restaurants across the country. The name 'Sprengidagur' refers to the idea of feasting on this hearty dish until you are bursting with satisfaction.
Þingvellir
Þingvellir (Thingvellir) National Park is a must-see destination in Iceland, renowned for its rich history and natural beauty. It is a UNESCO World Heritage Site as it was the location of the first Icelandic parliament, established by the Viking era chiefs in the 10th century, making it an important and impressive historical site.
View this post on Instagram
Waterfalls
Iceland is home to numerous scenic waterfalls, and February is an excellent time to visit some of them. Consider visiting Hraunfossar waterfall near Reykholt, which emerges from beneath a lava field. Don't miss the top waterfalls of the south coast, Seljalandsfoss and Skógafoss. The Golden Circle also offers Gullfoss and Faxi, which are must-see waterfalls. Make sure to check out our article where we explore the top 15 best waterfalls in Iceland.
View this post on Instagram
Horseback Riding
The Icelandic horse is a resilient and strong animal that can navigate through the landscapes even in the harsh conditions of February. This is due to its more than 1,000 years of evolutionary isolation. Visitors can see them playing in the snow, socializing, or running around, except during impending blizzards. Horseback riding tours are available year-round and provide an opportunity for visitors to understand the harsh realities of living as an Icelandic warrior and how ancient Icelanders have survived despite the harsh weather conditions. The cold weather not only shaped the horses' resistance but also their intelligence and curiosity, making them a popular attraction for tourists. Horseback riding on Iceland's winter landscapes is a great way to see the country and get a deeper understanding of its rich geological and natural heritage.
View this post on Instagram
Whale Watching
Whale watching from Reykjavik is a year-round activity, with over 20 different species of cetaceans visiting the surrounding waters of Iceland. Many of these gentle giants can be found in Icelandic waters throughout the winter season. The most commonly seen species are the acrobatic and social white-beaked dolphins, which can be found feeding or playing in the deep waters of Faxafloi Bay. Other year-round residents include the elusive harbor porpoises, as well as Beaked whales, Pilot whales, and Orcas, which can also be seen in February.
View this post on Instagram
Snorkeling in Silfra
Snorkeling in Iceland is not just for extremists, it is accessible to almost anyone thanks to the availability of dry suits. The most popular spot for snorkeling is Silfra, a location between two massive tectonic plates, known as one of the top ten dive sites in the world. Silfa is open all year around and is located in Þingvellir National Park, it offers crystal-clear waters with visibility that exceeds 100 meters. It is an opportunity to experience fascinating geology and the magical blue light that emanates from the scene.
View this post on Instagram
Frequently Asked Questions about Iceland in February
Is February a good time to visit Iceland?
Yes, February is an excellent month to visit Iceland. The winter months offer many benefits, such as the opportunity to see the Northern Lights and participate in winter activities such as horseback riding, snorkeling, and diving. The snow-capped mountains also make for a stunning backdrop in photos. Don't let the cold weather and snowy conditions discourage you from visiting, they are part of the unique experience of Iceland.
Is the Blue Lagoon open in February?
Yes, the Blue Lagoon is open in February and it's a popular time to visit this natural spa. The geothermically heated water is rich in silica and minerals, making it a comforting and soothing experience for the body and mind. The warm water and steam will help you to relax and forget about the cold weather outside. Make sure to book your tickets in advance as it can get very busy during the winter months.
Is it worth whale watching in Iceland in February?
February is a good month for whale watching in Iceland, especially for Orca sightings. While December and March are known to be the best months for Orca sightings during the winter, February also offers regular sightings of these magnificent creatures.
Are puffins in Iceland in February?
No, you cannot see puffins in February in Iceland as they are out at sea. Puffins are ocean birds and only come to Iceland during the summer months to breed. The best time to see puffins in Iceland is typically from May to September.