Iceland is world-famous for its picturesque mountain ranges, which attract a huge number of tourists to experience the island's diverse landscapes. From snow-covered peaks suitable for skiing to rocky valleys with precious minerals, Iceland's mountains offer a vast array of opportunities for visitors to discover.
This travel guide will highlight some of the most iconic Must-See Mountains in Iceland that should not be missed by any traveler. Whether you are a passionate hiker, an accomplished mountaineer or simply searching for breathtaking views, Iceland's famous mountains are sure to leave you in awe.
Kirkjufell Mountain
Kirkjufell is a mountain located in the vicinity of Grundarfjörður town on the northern coast of Iceland. With an elevation of 463 meters (1,516 ft), it is the highest peak on the Snæfellsnes peninsula.
Kirkjufell is widely acknowledged as one of the most beautiful mountains in Iceland, thanks to its unique shape and steepness. This makes it a must-see destination for anyone visiting the area. The presence of nearby waterfalls further enhances its beauty making it an unforgettable sight.
Visitors can hike to the summit for a closer look or simply take in the views from a distance. There are also plenty of nearby activities such as horseback riding, fishing charters, and whale-watching tours to add to the experience.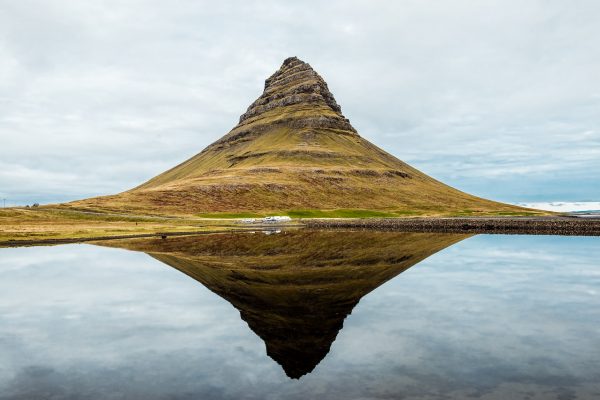 Hvannadalshnúkur
Hvannadalshnúkur, standing at an elevation of 2,110 m (6,921 ft), is the highest mountain peak in Iceland. It is situated in the southeastern region of the Vatnajökull National Park and is part of the Hofsjökull Highlands.
The views from the top of Hvannadalshnúkur is considered among the best in Iceland. The mountain can be reached through various hiking trails within the park.
In addition to its beautiful scenery, Hvannadalshnúkur offers access to many glaciers, wetlands, and other unique features within the Vatnajökull National Park. From the top, you can take in the panoramic views of the surrounding area and witness various awe-inspiring natural wonders.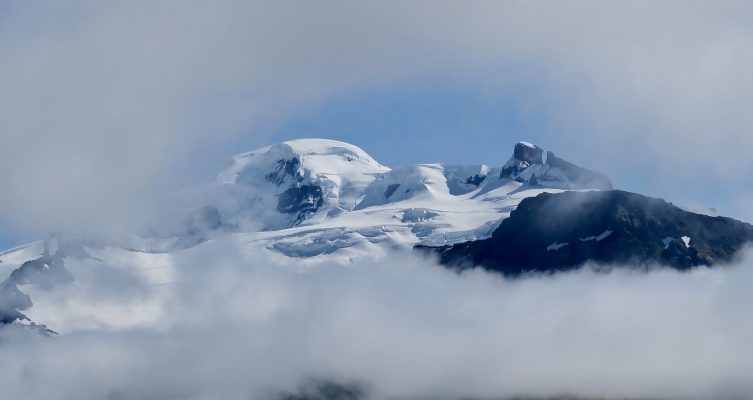 Keilir Mountain
Keilir mountain, standing at 378 meters, is located on the Reykjanes peninsula in southwest Iceland. Its distinctive shape and location make it an iconic landmark that can be seen from as far as 45km away.
Keilir has a rich historical significance for the Icelandic people and evidence suggests it was used in Viking-era religious rituals. Today, it's a popular destination for hikers and outdoor enthusiasts looking to take in the stunning views of nearby reefs and islands.
Visitors can also take advantage of the surrounding area's unique geological features such as lava fields, hot springs, and volcanic caves, making it a great spot for nature lovers seeking unique experiences. The summit of Keilir mountain offers breathtaking views of the Atlantic Ocean and the surrounding countryside, making it a must-see destination in Iceland.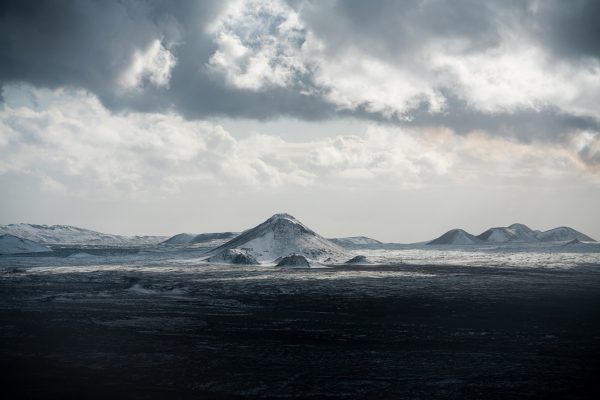 Reynisfjall
Reynisfjall Mountain is a unique geological site created from a volcanic eruption during the last Ice Age. Located near Reynisfjara beach, standing at 340 meters, Reynisfjall Mountain features an array of tuffs with irregular shapes, forming radial patterns that meet each other haphazardly.
Reynisfjall is one of Iceland's most famous mountains, known for its majestic cliffs that are home to iconic Puffin birds and stunning meadows that bloom every spring. The mountain offers a breathtaking view of the North Atlantic coast, providing a peaceful and tranquil environment, away from the hustle and bustle of everyday life. Its charming old-world atmosphere makes it a must-see destination for visitors to Iceland.
View this post on Instagram
Vestrahorn
Vestrahorn is a majestic mountain located in the southeast of Iceland, standing at 454 meters tall, it's composed of basalt columns that formed millions of years ago.
Its unique beauty has fascinated photographers and adventurers, offering an extraordinary exploration experience with its dramatic landscape. The mountain is visible from nearby towns and villages, easily recognizable for those exploring the region.
Although it may be a bit challenging to reach Vestrahorn, the journey is worth it as the mountain's otherworldly beauty will leave you in awe.
Its natural surroundings make Vestrahorn an ideal location for hiking, camping, and taking in the breathtaking views. It's also a great spot for capturing unforgettable images of your visit.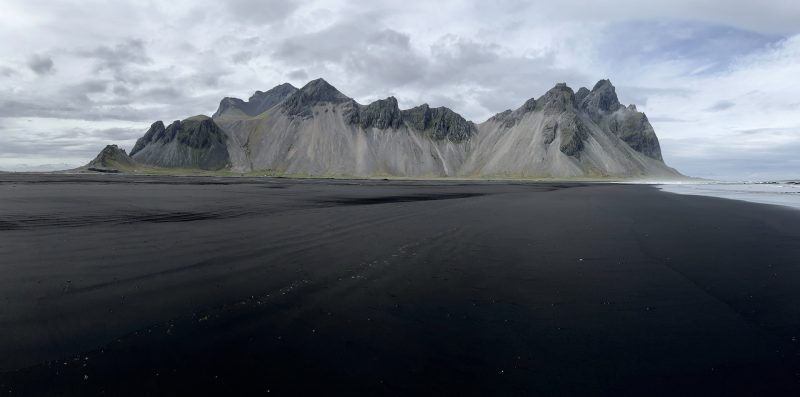 Landmannalaugar
Landmannalaugar is a unique and otherworldly landscape located in the highlands of Iceland. The area is famous for its striking contrasts, with colorful rhyolite mountains, hot springs, lava fields, and lush green valleys coexisting in perfect harmony.
For centuries, Landmannalaugar has been a popular destination for both relaxation and adventure. The area offers a wide range of activities such as mountain biking, horseback riding, glacier hiking, and rafting. Moreover, visitors can experience nature at its finest by camping in the close proximity of some of Iceland's most awe-inspiring natural wonders.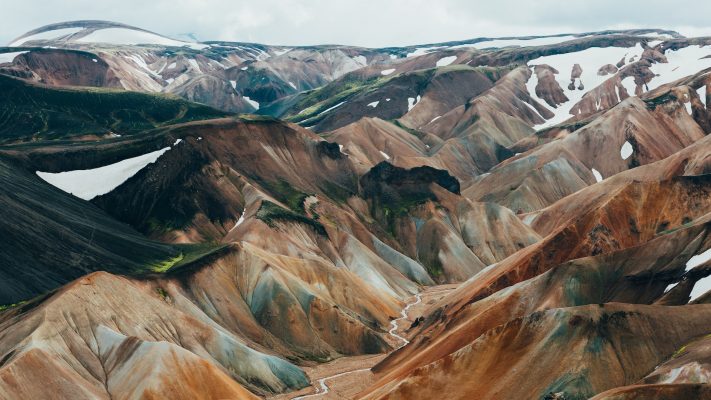 Lómagnúpur
Lómagnúpur is a striking peak located in Iceland, boasting an elevation of 764 meters. The mountain towers over the Reykjanes peninsula, offering panoramic views.
Climbing Lómagnúpur offers a unique and diverse landscape experience, depending on the time of day. During the day, the mountain's distinct features can be admired against the backdrop of a slightly cloudy-gray sky. The summit is often shrouded in low-hanging white-gray clouds, creating a striking contrast against the stark black rock and its natural surroundings. The summit offers a memorable and picturesque experience for any visitor.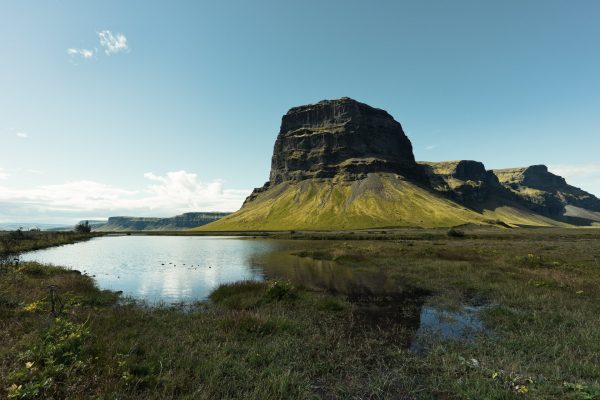 Drangafjall
Drangafjall is a striking mountain that catches one's attention when driving through the Öxnadalur Valley towards Akureyri. The mountain's unique feature is its sword-like peak, Hraundangi, which stands tall at 80 meters above the ridge and 1,075 meters above sea level. The summit of Hraundangi is small, less than half a square meter wide, making it a striking sight. The ridge and peak are remnants of a massive rockslide that occurred centuries ago from the original mountain, Háafjall, resulting in the formation of a cluster of hills.
View this post on Instagram
Herðubreið
Heirdubreid is a mountain that commands attention in the Lake Myvatn area, standing at a height of 1,200 meters. According to Icelandic legends, there is a mountain kingdom ruled by a king and queen. While the identity of the king is debatable, with Snaefell and Öraefajökull being contenders, Heirdubreid is considered the queen. This majestic mountain was formed by a series of subglacial eruptions, where volcanic materials built up in a cavity beneath the ice, causing Heirdubreid to tower above the other peaks.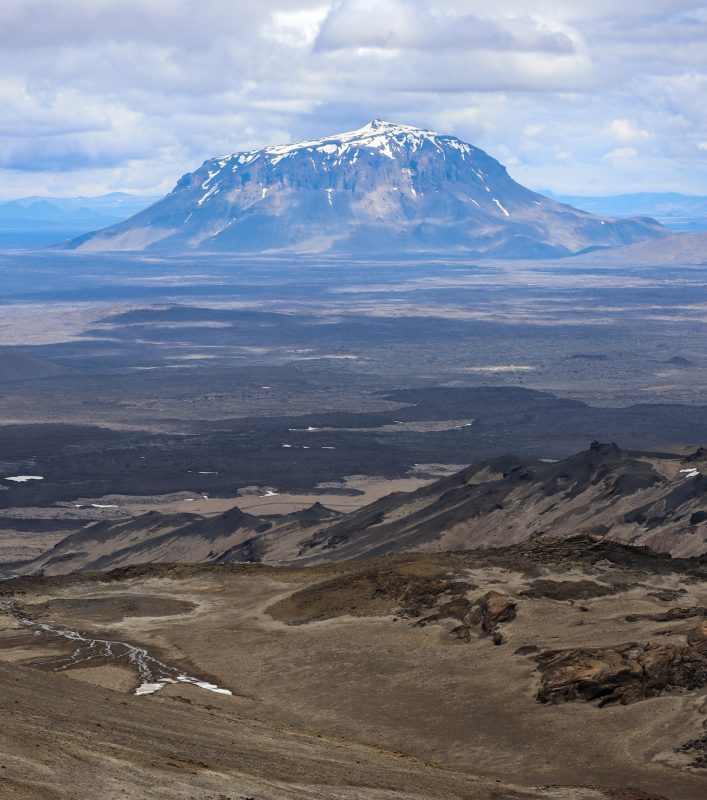 Hiking in Iceland is a must for nature enthusiasts. The country's diverse landscapes and otherworldly views make for an unforgettable hiking experience. The mountains of Iceland offer a variety of trails that cater to hikers of all levels, whether you're a beginner or an expert. Pack your bags and prepare for an adventure of a lifetime in the land of fire and ice.