Ring in the new year surrounded by Iceland's natural beauty and unique culture. January is the perfect time to experience the lingering Christmas and the New Year's festivities, the snow-covered landscapes, and the elusive Northern Lights. Indulge in delicious local cuisine, soak in hot springs and hot tubs, and explore Iceland's spectacular natural wonders in all their winter glory. Step inside an ice cave, stand in awe at the base of a frozen waterfall, and take in the crisp winter air.
January is also a less crowded month to visit, allowing for a more intimate and authentic experience. Pack your warm clothing and come discover what Iceland has to offer in the winter season.
January weather and road conditions in Iceland
Iceland's winter weather is often described as harsh, but the temperatures are not as low as one might expect. Average lows are around freezing point, however, strong winds can make it feel much colder. January is the windiest month in Iceland.
In the capital city of Reykjavik, temperatures typically range from -5°C to 5°C (23°F to 41°F) and can include snow, rain and sleet storms. The northern part of the country is almost certain to have snow, and higher altitude areas will also have significant snowfall in January. In other parts of the country, rainfall is more common. It is important to dress appropriately for the conditions.
Due to Iceland's northern location, daylight hours are limited in January. In Reykjavik, there are usually around four to six hours of daylight in the beginning of the month, increasing to almost seven hours by the end of the month. In other locations, daylight can range from two hours to none at all, as the sun can be hidden behind mountains.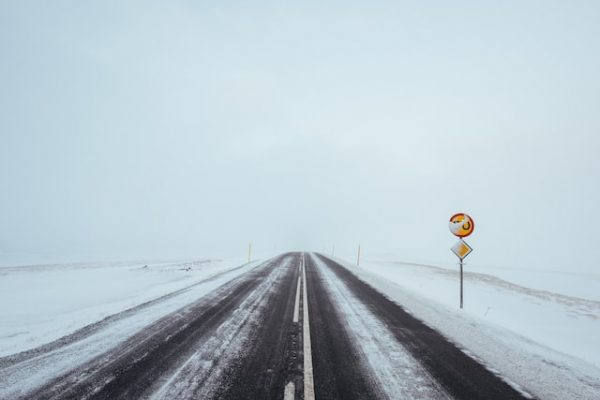 Must-see and must-do activities in Iceland during January
Threttandinn
If you're visiting Iceland in January, make sure to attend the Threttandinn party, the end-of-Christmas celebration that marks the final day of the holiday season. Icelanders take their Christmas and New Year's celebrations very seriously, and Threttandinn is a perfect opportunity to combine all of these holiday traditions and celebrations into one big farewell party.
The Icelandic Yule Lads, a group of mischievous characters that come down from the mountains in the days leading up to Christmas, play a big role in the Christmas traditions in Iceland and are a big part of Threttandinn. The final Yule Lad to leave is the Candle Beggar, "Kertasníkir."
Threttandinn is also a time of many folktales and strange happenings. There are countless stories about the unusual things that occur on this day, from cows speaking to seals shedding their skin and becoming humans. It's a truly strange and mysterious time of year when Icelanders come to expect the unexpected.
The party includes lighting bonfires, setting off the last of the New Year's fireworks, consuming copious amounts of newly cooked food and holiday leftovers, and playing games late into the night. It is also the time when all Christmas decorations must come down, which can be sad but also brings joyful anticipation for the upcoming year.
View this post on Instagram
Dark Music Days Festival
Embrace the darkness of winter in Iceland with the illuminating Dark Music Days Festival. Despite its ominous name, this festival is a beacon of entertainment, offering a diverse array of contemporary and experimental music. Founded by the Iceland Composers Society in 1980, the festival aims to showcase Icelandic talent and attract international performers and visitors to Reykjavik.
Held primarily at the stunning Harpa Concert Hall, known for its honey comb like glass panels, the festival also includes performances in smaller venues. The festival is a really varied and dynamic event since it gets hundreds of applications each year from all around the world through its open call.
If you're visiting Iceland in January, don't miss the opportunity to escape the cold outdoors and discover new music in a beautiful setting. Visit the Dark Music Days Festival website for the festival program and tickets.
View this post on Instagram
Þorrablót
Don't miss the opportunity to experience the traditional Þorrablót celebrations. Þorrablót, which takes place from mid-January to mid-February, is a festival that has its roots in the old Norse calendar and is believed to be named after the Norwegian King, Thorri Snaersson, or Thor, the God of Thunder. It was originally a sacrifice to Thorri but over time, it evolved into a celebration of food, drink, and Icelandic culture.
It takes a strong stomach to attend a Þorrablót celebration since the meal is designed to resemble what the Vikings may have had to consume in the middle of the winter. It contains delicacies like congealed sheep blood wrapped in ram's gut, cooked sheep head, and putrid shark meat. There are generally alternatives available, such mashed or boiled potatoes, smoked lamb, boiling-salted pork, peas, and rye bread, if you're not feeling adventurous. All of which are accompanied with the potent Icelandic beverage known as Brennivn, sometimes referred to as the "Black Death.
The evenings at Þorrablót are filled with speeches, poems, and a lot of drinking, making it a lively and exciting experience. Though the celebrations are often held among families or coworkers, there are also town-wide Þorrablót festivals that you can join. If you're unable to secure an invite to a Þorrablót celebration, local restaurants often add Þorrablót-related items to their menus.
So if you find yourself in Iceland in January, don't miss the chance to experience the unique culture and flavors of Þorrablót. It's a great opportunity to let loose and have fun, even if it requires a bit of courage to try some of the more unusual foods."
View this post on Instagram
See the Northern Lights in January
Experience the magic of the Northern Lights in Iceland by visiting in January. The long, dark days make it the perfect time to see the elusive light show, which is best viewed between September and April, but peaks in December and January. While the chance of seeing the Northern Lights is high, nature can be unpredictable, and the weather often cloudy. To increase your chances, consider taking a guided tour or renting a car and driving away from city light pollution. Remember that patience is key, and while you may not see the lights on your first try, the experience is worth the effort.
View this post on Instagram
Experience the Beauty of Glaciers in January
See the ethereal beauty of glaciers in January, when fresh ice in electric blue hues adds an otherworldly appeal. Take a tour of Solheimajokull, located just a few hours from Reykjavik and easily accessible for glacial hiking. For a different perspective, visit Svinafellsjokull from Skaftafell Nature Reserve or hike the outlet glacier of Breidamerkurjokull at Vatnajokull glacier in the southeast of Iceland.
View this post on Instagram
Geothermal Pools and Hotsprings in January
Visit the hot pots and hot tubs that are scattered throughout the country. From man-made pool complexes to natural hot springs, there are many options to choose from. Enjoy the stunning views of glaciers, snow-capped mountains, and waterfalls while relaxing in the steaming waters of the hot pots. Popular hot pots like Selljavallalaug, Hrunalaug, and Reykjadalur Hot Springs may be crowded, but offer more peace and solitude than the swimming pool complexes. Keep in mind that natural geothermal heated water of the hot pots is less regulated than the swimming pools, so the water temperature may vary. For a more luxurious experience, visit the popular Blue Lagoon or Myvatn Nature Baths, but be prepared for crowds and advanced booking.
View this post on Instagram
Horseback Riding in January
Experience the beauty of Iceland's winter landscapes on horseback and get to know the unique characteristics of the Icelandic horse. Known for its small size, curiosity, and intelligence, the Icelandic horse is also known for its five gaits, making it popular for dressage and other events. Additionally, the Icelandic horse is also known for its thick, warm coat, which makes it well-suited for the harsh winter weather. Riding through the snow-covered landscapes of Iceland on one of these hardy horses is a truly unique and unforgettable experience. Not only will you get to take in the stunning natural beauty of Iceland, but you'll also have the opportunity to learn about and bond with these special animals. Whether you're an experienced rider or a beginner, you'll find that an Icelandic horseback tour is a perfect way to explore the winter wonderland of Iceland.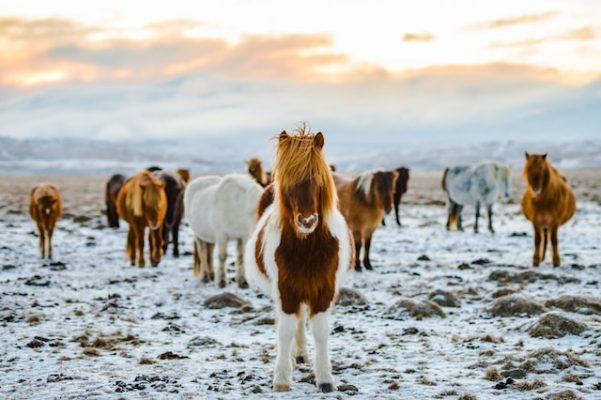 The Golden Circle in January
Discover the natural beauty of Iceland's Golden Circle during the winter season. Start at Thingvellir National Park, home to the Silfra Fissure and site of one of the world's oldest parliaments. Next, visit the Geysir Geothermal Area to witness the powerful eruptions of the Strokkur geyser and see the colorful hues of the steaming earth. Lastly, marvel at the frozen Gullfoss Waterfall as it cascades into a rugged gorge. With ice and snow adding to the already breathtaking landscapes, the Golden Circle is a must-see destination in January.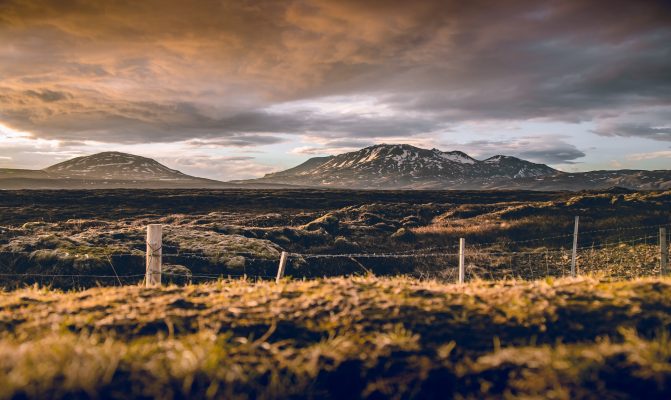 Explore Reykjavik in January
Reykjavik, Iceland's capital city and cultural hub, offers a variety of attractions to explore all year round. From museums showcasing the country's history and art, to historic buildings and parks, there is something for everyone to enjoy. Visitors can explore the city center on foot, by rental car, or public transport. Notable attractions include the National Museum of Iceland, Perlan Museum, Arbaer Open Air Museum, Hallgrímskirkja Church, Saga Museum, the Maritime Museum, Harpa, the Settlement Museum, Reykjavik Family Park, Reykjavik Art Museum, and Whales of Iceland. However, operating hours may be reduced during the winter, so it's important to check in advance. Reykjavik also offers a vibrant street art scene, diverse shops, bars, cafes, and restaurants. Food enthusiasts can also take a food tour and try Iceland's famous fermented shark dish, hákarl, as well as other local delicacies such as lamb, seafood, and geothermally grown vegetables. The annual Food and Fun Festival is also held in the winter, offering a week-long celebration of Icelandic cuisine.
View this post on Instagram
Iceland offers a wide range of activities for visitors to enjoy during the month of January. From exploring the picturesque winter landscapes on horseback to soaking in the warm waters of the Blue Lagoon, there is something for everyone to enjoy. The Northern Lights, a natural phenomenon that can be observed in Iceland during the winter months, is a must-see for all visitors. Whether you're a thrill-seeker or simply looking to relax and take in the beauty of Iceland, there are plenty of things to do in January that will make your trip truly unforgettable.
So why not pack your bags and head to Iceland this January for an adventure of a lifetime?
Frequently Asked Questions about Iceland in January
What to wear in January
To stay warm in Iceland's winter, wear moisture-wicking base layers, insulated mid-layers, and a waterproof outer layer. Bring good insulated boots, warm hat, gloves and scarf, bundle up and enjoy Iceland's winter wonders!
Here are our top recommendations for what to pack for your January trip to Iceland:
Gloves
Hats
Insulated pants
Thermal socks
Waterproof jacket
Down jacket
Base layers
Thin, long-sleeved shirts
Is January a good time to visit Iceland?
Iceland in January is one of the best months to experience many of the country's top attractions, such as ice caving, glacier hiking, and aurora hunting. There are many fun tours available that allow visitors to fully experience all that Iceland has to offer.
Can you see northern lights in Iceland in January?
January is considered the absolute best time to visit Iceland for the Northern Lights. Although, there is a good chance of spotting the Aurora borealis in Iceland until April. After that, it's a long wait until September to see it again.
Do you need a 4×4 in Iceland in January?
Having a 4×4 vehicle is a must in January when visiting areas in Iceland that are prone to winter weather, regardless of the condition of the roads.